Jul 26 / 2008
Comments Off on Final thoughts on Mentorship – Blogathon Entry # 22
Blogathon 2008, Leadership, Sales Articles, Sales Blog
The End of the Relationship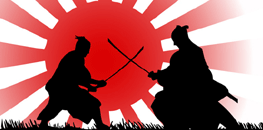 We are often mentoring people because we have a road map or insight on how to get somewhere that they want to get to. It's okay for someone to outgrow the mentor or even outgrow their goals before they get there. As a team we can mentor someone on starting a successful consulting practice, we can even train a sales force of 500 or 1000 people, but when the mentee starts requiring advice beyond our scope and experience at we know it's time to help them find a new mentor. Some people may see it as a failure to no longer be able to offer additional insight or direction to a mentee, but we would like you to reflect on the following quote from an unknown Japanese author:
"The test of a good teacher is not how many questions he can ask his pupils that they will answer readily, but how many questions he inspires them to ask him which he finds it hard to answer."
– Japan 300 B.C. – Author Unknown

This is blogathon entry number 22 for the MSMF Blogathon. Visit this page to learn how you can support this cause.