* Sales Podcast, iPhone Podcasts, Sales Management Blog, Sales Training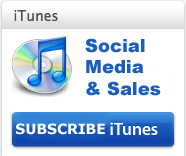 This is a question that I get a lot. I look at a sales professional's prospect list and pipeline and it looks full. Then we begin to ask questions about what criteria has been used to qualify them for our time and energy through-out the sales process. We often find many un-profitable prospects on the list.
Symvolli has done a great podcast on this topic as well (I listened to it and thought I'd post a response via podcast). The key here is it's better to "get real" about what we truly have for opportunities and then build a solid plan to help us get to where we want to go.  The alternative, pushing unqualified leads through the pipeline is exhausting and will have us show up short of quota at the end of the year.
Podcast: Play in new window | Download | Embed