Events and Seminars, Internet Marketing and SEO, Managing Complex Selling Relationships Blog, Marketing and PR, Sales Articles, sales assessment tools and indicators, Sales Blog, Sales Management Blog, Sales Training, Sales Training Video, Selling In Turbulent Times, Shane Gibson Bio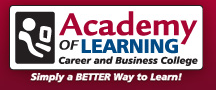 I have been working with the Academy of Learning for over a year to launch this program and it is now available through their network of 145 locations across Canada.
New Program Trains Sales Professionals Who Meet the Demands of Today's Business World
Academy of Learning is pleased to announce the new Sales Professional Diploma program" said Derek Hamill, President of LaunchLife International Inc., the franchisor of Academy of Learning. "Without sales there is no business. Academy of Learning wanted to deliver a first rate diploma program to guide and prepare graduates for top notch sales opportunities, and that's what we did.
Academy of Learning, along with speaker, author and global entrepreneur, Shane Gibson, President of Knowledge Brokers International (KBI), designed the Sales Professional Diploma program with the goal to ensure that every student has the necessary sales knowledge and practical tools to succeed in a sales career.
This program is based upon KBI's methodologies that have been implemented and used by leading business organizations such as SIEMENS, Old Mutual, The Certified Management Accountants of Canada, the Vancouver Board of Trade and dozens of manufacturers and leading financial services companies. Over 100,000 people in the last 10 years have attended KBI's programs in Canada, USA, Southern Africa, South East Asia, the Middle East and South America.
This program will prepare graduates with the right skills to excel as a sales professional.
Some of the key courses and areas of focus in the program include: Principles of Selling, Business Presentations, Professional Selling, Business Negotiations & Contracts, and Business Law and Ethics. Graduates will be prepared with the right tools for lucrative sales careers in disciplines such as inside sales, outside sales, key account management, retail and large business to business sales careers. This program is ideal for individuals entering the workplace for the first time, re-entering the workplace, or current jobholders who want to upgrade or get formal recognition as a sales professional.
Labour conditions for the sales profession have remained consistent. Jobfutures.ca indicates that there is a broad variety of career opportunities in sales in fields such as advertising, wholesale, publications, hospitality, entertainment, travel, as well as in the telecommunication industry. Companies need to be competitive and that means having the right sales person who knows how to win accounts and maintain business relationships.
A labour analysis conducted by Academy of Learning shows sales positions are still key requirements in the workforce. Additional research relating specifically to the sales profession research found that:
Graduates of sales related programs can expect a salary at a mid to slightly higher than average annual salary.
The employment outlook in sales is at a good level for the coming year.
The Globe and Mail newspaper stated that employers are having difficulty filling Sales Representatives positions.
72% of those with previous work experience found a job within one month of graduation.
45% of respondents in the Canadian Professional Sales Association study on "The State of the Sales Nation" stated that finding good sales people was very challenging.
According to Rob Simas, Director, Academic Division at LaunchLife International, "the labour market findings allowed us to develop a comprehensive and focused Sales Professional Diploma program, designed to meet the outcomes and objectives of program standards used by many of the community colleges, without sacrificing vocation and integrity."
Mr. Simas concluded by saying, "We are pleased to provide a program to individuals looking for a well-rounded introduction to sales. We are confident that this program will open the door to entry-level positions within the exciting and rewarding field of sales."