May 30 / 2011
Comments Off on Join Me for the 30 Day Podcasting Challenge – @ShaneGibson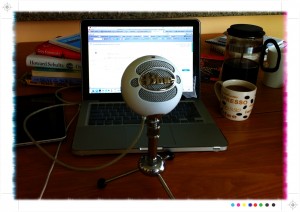 I have been podcasting since 2004. It has brought me great clients such as Ford, ACL, and a dozen other major corporations. It has also allowed me to meet and interview people like Guy Kawasaki and Bruce Philp (two marketing minds that I suggest you get to know well).
I then looked at my roster of podcasts and realized that I have much more to share. The podcasting seems to happen after the client work, proposals, research, books etc. BUT it has been a major driving force in my business and I have been less than generous with my listeners. I should be giving you way more in the form of interviews, strategy and just sharing the things I'm learning everyday.
I decided to publicy make myself accountable and also ask for your help. Starting today I will be doing 30 podcasts over 30 days.  I would also like to challenge you to contribute in a few ways:
If you're a podcaster – take the challenge with me. Start sharing more of your knowledge more often today.
If you are an author, subject matter expert or are having success using social media for business, community building or charity — reach out to me and lets get you on the show TODAY.
If you're a listener, Twitter connection, LinkedIn associate or Facebook friend take a moment to listen to the podcasts, submit your questions, share what you like and let me know what you think. Heckle me if you feel like it!
That's it. Thanks for coming along this journey with me. I hope you enjoy the show. (I am posting two podcasts today just to get a head start — come back in an hour!)
Shane Gibson
Chief Social Officer
Socialized! Ltd.
http://socialized.me
Blog: http://closingbigger.net
Got iTunes? Click here to subscribe our Podcast!: http://tinyurl.com/itunes-sales-podcast
Follow Shane on Twitter: http://twitter.com/shanegibson