Dec 07 / 2015
Comments Off on Join us December 10th for the #SalesTribe Twitter Chat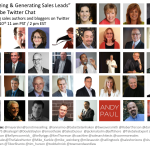 We are pulling together 20+ authors for the #SalesTribe Twitter chat. The last chat generated over 1100 tweets loaded with insights from leading business authors and thought leaders from around the world. The next Twitter chat will be held on December 10th at 11:00 am PST / 2:00 pm EST. It's easy to participate, simply following the #SalesTribe hashtag on Twitter during that time and jump in and ask a question or just simply observe the live feed. (If you're a sales expert and want to join us Tweet me!)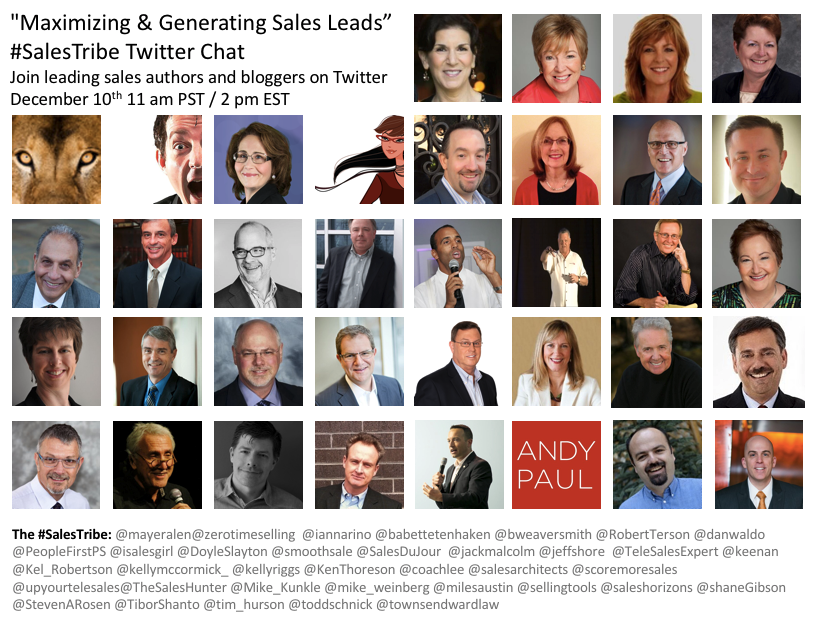 This week's topic is "Maximizing and Generating Sales Leads."
This fast paced one-hour long Twitter chat will discuss:
Key principles in filling your sales funnel for 2016
Top tools and approaches for lead generation
Leveraged and effortless techniques for generating sales leads
Tips, hacks and sales principles for succeeding in 2015 and beyond.
I will be moderating the Twitter chat (@ShaneGibson) posting questions and attempting to engage in what will be an enormous conversation on the future of selling. Follow the #SalesTribe hashtag to get involved in the conversation. See you on December 10th!