Nov 16 / 2015
Comments Off on How to Run Profitable B2B Influencer Engagement Programs #Podcast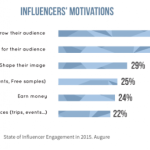 * Sales Podcast, social media podcast, social selling
Podcast: Play in new window | Download | Embed
Subscribe: iTunes | Android | RSS
Today's podcast (download here) is focused on why Influencer Engagement programs are vital and how to run one effectively in the B2B sales and marketing space.
Following is  brief abridged version of what I cover in the podcast:
In a recent study (by Augure) of over 600 B2B marketing professionals 93% of them stated that they considered influencer engagement as an effective strategy to build brand awareness. 75% cited influencer engagement as an effective in lead generation. In my opinion Influencer Engagement (which is really building a community of leaders) is a highly overlooked or misunderstood discipline that can pay dividends for months or even years after you start using this strategy effectively.
Over the past few years I have had the opportunity work on influencer engagement programs (in partnership with great people like Mitch Ballentine) and events for major brands such as Paladin Security, Make-a-Wish Foundation, Toyota, various Comicons. I have also successfully used these processes for product launches and major events such as Social Media Week Vancouver, the Dragons Den Social Summit, the Sales Tribe social chat and all three of my books.
Although Influencer engagement is a hot topic many organizations are struggling to see real results from it.
Where most strategies fall short is they fail to identify the right influencers, and even when they do identify them they fail to develop a real relationship. Furthermore, even for those that develop a real relationship with the influencer; very few create a situation where the influencer is compelled to authentically talk about their brand, their organization or their products and services. The goal is not to get them to tweet about your brand, the goal is to turn these influencers into brand advocates and partners for your organization.
Following is a visual representation of what motivates today's influencers: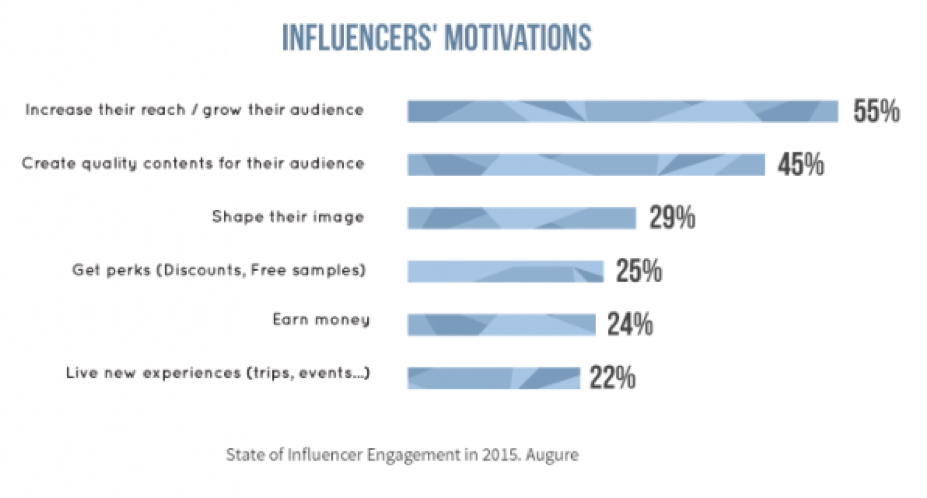 A Simple but effective event / project based B2B Influencer Engagement program may look and sound like this:
(Program will include some or all of these events and projects)
Build a Top 50 List of Influencers to be published and promoted through social media, online news sites and directly by influencers.
Collaboratively work with 10-20 of the influencers on several online Twitter chats. Check out this report to see the online impact of just one #SalesTribe twitter chat had this past June 2015.
Launch and host a webinar series with influencers as participants.
Develop, produce and promote a white paper or how-to guide sourcing content from 10-20 influencers.
Develop a series of interviews with high profile clients (who are influencers) that are using your solutions and/or who your target market can relate to.
These 5 engagement strategies are simple and cost effective to implement. To enlist the help of these on-line thought leaders, start by promoting them, helping them and collaborating with them. You'll notice nowhere have I mentioned getting them to do a product review or demo yet. This is all about building a board community of thought leaders and influencers first. After that it's easy to move them into engaging directly to work more proactively with your brand.
Those key areas of influencer motivation mentioned earlier are a great reminder for when you're approaching and interacting. If you can connect your program with the top influencer motivations you have a good chance of getting a significant number of them on-board.
If you liked this social sales podcast you may want to check more episodes by clicking through to iTunes.