Aug 31 / 2015
Comments Off on The "Managing Complex Business Relationships" System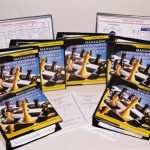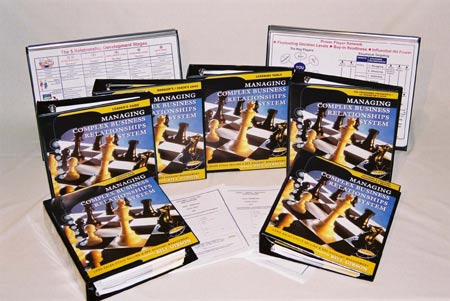 A turn-key system and process for closing large complex deals presented by author and master trainer Shane Gibson.
(This program can presented as a keynote seminar, an in-depth sales bootcamp or as a series of webinars.)
'One off' or single unit transactional selling is dramatically different and ten times simpler than 'complex large transaction selling and long sales cycle selling'. Bill Gibson, the developer of the 25 module Complete Sales Action System™, has now developed a step by step easy to use complex selling system and training program to significantly improve your chances of success when involved in a Complex Business Situation. In these large transaction and key account relationships, it is 90% preparation and 10% perspiration.
"A complex selling relationship is a relationship where several people and/or groups are involved in, and/or have influence in the decision making process."
The skills and tools of this system are most useful in the following situations:
 Shortening the sales cycle in long sales cycle selling
Big-ticket item selling where there is usually more than one person influencing the decision.
 Selling to large "Multiple Contact" or complex organizations.
 Managing Key Account Relationships.
 Getting a "buy-in" on an idea or concept with key players within your own or other organizations.
 Relationship Selling and Managing.
Key Account Managers, Sales and Service Managers, Sales and Service Directors, CEO's, outside sales personnel and other management level personnel are involved in one or more of the above situations on an on going basis. From a sales perspective, a properly managed complex business relationship usually leads to an eventual buy or purchase but the Managing Complex Business Relationships System's main focus is creating a "buy-in" from individual influencers leading to the group's decision to buy.
In any situation where two or more people can influence a decision, the concepts, models and tools could be used.
Examples of non-selling situations where the system can also be applied:
 Introducing a new concept or system to a region or department with hopes of a solid buy-in form the region or department leading to a successful roll-out. This  could be great for CEO's, Sales and Service Managers and Sales and Service  Directors to get better "buy-in" when launching new products, concepts etc.
 The successful negotiating, informing and implementing of an employee rightsizing program within an organization.
 Effective lobbying with a government body or corporate entity or organization to gain support for a project, cause, concept or business idea or to bring more business your way
Contact us today for more information and availability