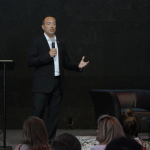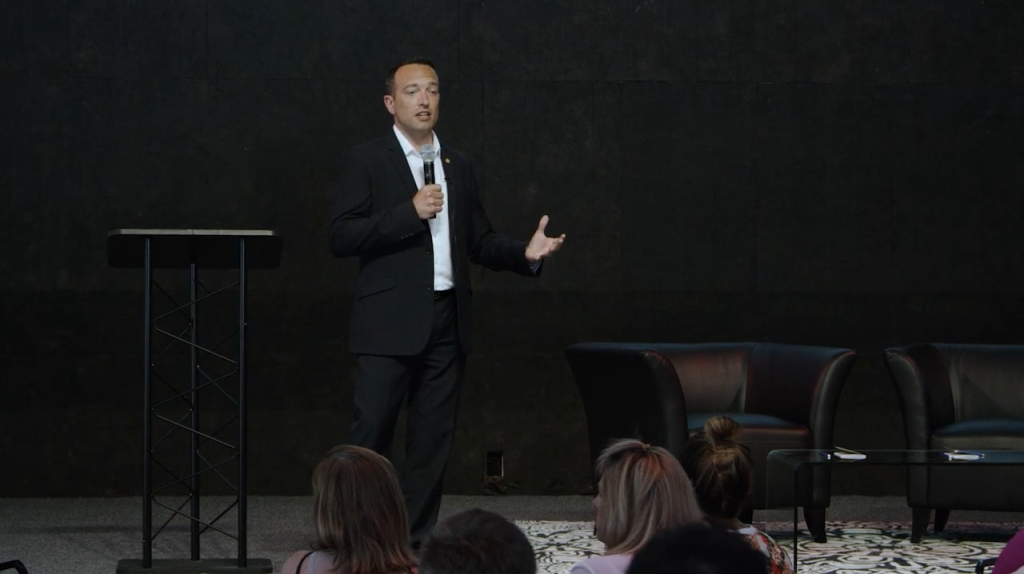 Shane Gibson is an international speaker, and author on social media marketing, social selling and sales performance who has addressed over 100,000 people on stages in North America, Southern Africa, India, Malaysia and South America. He is in high demand as a keynote speaker on the topics of social media and sales performance. Shane Gibson is #5 on the Forbes.com list of the Top 30 Social Sales People in the World.
Watch a 35 minute sneak preview of Shane's Keynote:
Call 604-351-2328 to book Shane Gibson for your next conference.
Shane's books include Sociable! How Social Media is Turning Sales and Marketing Upside Down. Closing Bigger the Field Guide to Closing Bigger Deals and his new book published by Entrepreneur Press (McGraw Hill) called Guerrilla Social Media Marketing, co-authored with Jay Conrad Levinson.
As a trainer, coach and speaker Shane combines a diverse background in sales force leadership, new entrepreneur development and social media marketing to develop unique presentations and solutions for his clients. Shane is also Canada's only Guerrilla Marketing Master Trainer.
Blogging since 2002, and podcasting since 2004 Shane drives the majority of his business from social media, and social networks. He has been published in numerous publications as an authority on the topics of leadership, marketing, social media, and sales performance. Some of these publications include CMA Magazine, the Financial Post, the Globe and Mail and Profit Magazine. Shane is also a regular contributor to Business In Vancouver Magazine.
Shane's Keynote Seminar Topics Include:
"Life Unplugged – How to Regain Balance and Humanity in a Digital World"
"LinkedIn for Business Professionals"
"Leadership 2.0 – Leading the Multi-generational Workplace"
"The New Rules of Engagement in Sales and Marketing"
"Guerrilla Social Media Marketing"
"Selling 2.0 – How to Use Social Media to Crush Your Sales Quota"
"Twitter for Sales Professionals"
"Blogging for Sales Professionals"
Shane's speaking and training clients that he has worked with include: Ford, CMA Canada, The Vancouver Board of Trade, Ford Motor Company, HUB International, Seminarium Colombia, Seminarium Chile, BuildDirect.com, the Sauder School of Business, BMO Financial, ACL, the University of British Columbia, Canaccord Financial and hundreds of entrepreneurs, individual sales people and marketers over the past 16 years. When he's not working or tweeting you can find Shane hiking or skiing in British Columbia's Coast Mountain range with his family.